Grow your numbers
Getting
'un-stuck'
on
your
Business
Journey
Every business is different, and you can be stuck in many different areas. It's our goal to do what it takes to move from where you are now, to a place or closer to where you want to be. It's all about dreaming big, building momentum and keeping each other accountable.
The sky's the limit
Setting your sights further into the future and reaching that bit higher is what creates truly life-changing opportunities - not just "business as usual" or a "little bit better than last year". Advisory-led accounting is all about looking forward, not backward. Where do you want to be in 12 months, 5 years, or even 10? How do you feel, what does your life look like?
There's a drive instilled in our team to dig deeper and dream bigger, so wherever you want to be, we work alongside you to set goals, drill into the numbers, determine what has to change, give advice and action plans and catch up regularly to hold each other accountable.
Seeking and identifying the opportunities for growth is what brings out the passion in us and our clients, and we can't wait to help evolve and grow with you.
HELPING WITH
Cash flow
Growth Strategy
Business Restructuring
Business Forecasting
Advice Tailored to You
Goal Setting & KPIs
Ongoing Advisory Meetings
Benchmarking
Business Valuations
Investing in Tax Planning can save you significant time and money.
Paying tax means your making a profit, which is what we're here for! So the goal isn't to pay zero tax - But you may potentially be paying thousands that you don't need to. This is why we work with our clients proactively prior to the end of financial year to explore every strategy to reduce your tax and improve your position (legally, of course!).
There's a huge range of strategies you can use to minimise your business tax - from a simple recommendation to make a concessional superannuation contribution for a self-employed person, or for those on a different journey, you may have multiple structures/businesses and require an analysis of your trading to date - where you will be provided with a report containing several strategies to improve your tax situation and ensure there are no nasty surprises come tax time.
DID YOU KNOW
We saved our clients over $1,000,000 in tax in 2019
The unlimited value of a Virtual CFO
Having a true partner in crime makes all the difference. Having us on-board as your Virtual CFO is a way for your small business to get access to an experienced advisor for a fraction of the cost of a full-time CFO. We handle all the duties of a traditional CFO, monitor the financial health and well-being of your business, offer insight and guidance on company decisions and issues.
We know the best outcomes come from real relationships, and you can view us as an extension of your team. It's all about that peace of mind that your advisor is there to share the ups and downs with you - celebrating the wins and figuring out what to do together in the tougher times.
HELPING WITH
Monitor Financial Health
Insight & Guidance on Company Decisions
Back-Office Functions
Budgeting & Forecasts
Project Solutions
Your partner in the world of SMSF
We've got a whole SMSF team who can offer you the expertise in building and managing your own Self-Managed Super Fund (SMSF). This includes all the relevant advice on setting up and structures, managing the administration, tax returns, reporting, financial statements and more. SMSF's have been a popular area, but they don't suit everyone. They come with a range of responsibilities, expenses rules and regulations you must comply with. We know it all sounds a bit intimidating, but that's why we are here to help.
Whatever we do, we prioritise how it makes life better for our clients or leads to better outcomes.
HELPING WITH
Establishment
Structure
Borrowing in your Fund
Administration
Audit
Wind Up
It begins with a chat
We can't wait to show you how we can help your business, and the best way to start is to have a casual chat to get to know each other. You'll find us to be upfront and honest, and we'll both get an idea if we'll make good partners.
From there we'll let you know exactly how we can create positive impacts, when things will happen, and how much the work will cost. If you like how all this sounds, we get to going straight away!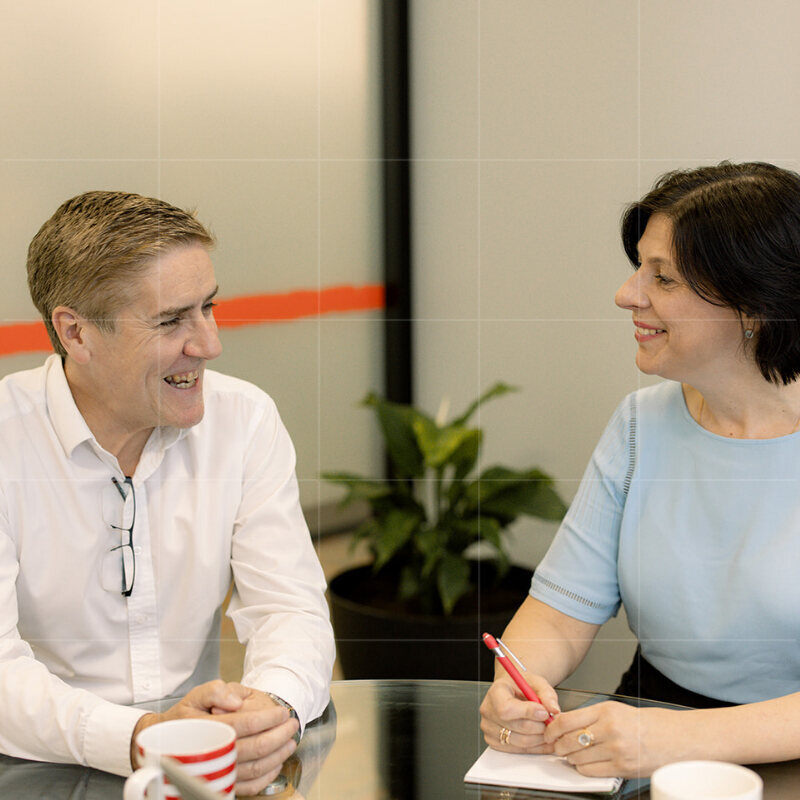 Gain peace of mind with a free review.
Do you think you are paying too much tax? Are you still waiting on last year's financials to be completed? Do you have business goals that are not being reached? Let us help you with a free, no obligation review.
If you want to increase profits, improve cashflow, save on tax and get back on track, this is the best first step you can take.
Once you submit an enquiry, you will:
Get a business review from one of our qualifed, experienced business advisor;
You'll get an action plan that will dramatically improve your business;
We'll meet with you to run through the results and best plan of attack;
If we find nothing, you'll get peace of mind that you're doing the right thing;
And once we're all done, you don't need to pull out your wallet - It's completely free!