Understand your numbers
Knowing where you're at. The first step to
taking your next step

.

With our cloud-based solutions you can actually get value from the numbers and see where you are ''right now'', and more importantly.. ''what's next?''
Get the clarity and confidence to kick things off right.
If you have recently made the exciting decision to start a business, you are likely getting a whole lot of advice from the grapevine. There are a lot of things to consider and you want to get started on the right foot!
It's a little overwhelming, so Trekk helps you through the maze to help you feel in control and confident that you are making all the right choices, and ticking all the necessary boxes.
HELPING WITH
Choosing the best business structure
Efficient and cost-effective systems in the cloud
Accurate bookkeeping
Understanding your obligations
Cashflow strategies
Everything you need to unlock the true potential of the cloud.
If you want to make an immediate difference to your business - A review of your systems will do that for you. Do you feel like you don't have control over your accounts and spend hours on the books, only to feel like you have gotten nowhere and still have no idea where you are at?
We can introduce you to a range of software to streamline your business and obtain best practices.
HELPING WITH
Xero setup & conversion
Automated bookkeeping with hubdoc
Point of Sale Add-ons
Inventory Add-ons
Job Costing Add-ons
Training and support
Ongoing optimisation
Let us take the admin burden off your plate (we'll eat it up).
If you are struggling with inaccurate data, being behind, or spending hours on the books, there are ways we can help to manage your day-to-day record keeping, leaving you the ability to keep your eyes on the prize.
Utilising the leading cloud technology, we have efficient processes to make managing your day-to-day bookkeeping, payroll, invoicing & bills, and lodgement obligations a breeze. Having accurate, real-time data is essential for any business that is looking to grow. That's why we have a team of pro's here to help you.
HELPING WITH
Processing sales & purchases
Supplier Payment Runs
Reconciliations
Fixed Asset Maintenance
Payroll, Super & Payroll Tax Requirements
Preparation of Activity Statements
The work that just gets done, because it has to.
Our compliance team can efficiently and effectively compile your data from your accounting software to ensure your returns are lodged in accordance with regulatory requirements.
Preparation is key, so we schedule annual compliance work based on what works for you. We'll give you a clear plan and let you know exactly what's required, what to expect, and when.
Post lodgement we'll then catch up to run you through the numbers, so they are made meaningful. We'll explain where your cash flow was invested, how you went against Key Performance Indicators (KPIs) and industry benchmarks, and give you ideas for areas of improvement.
HELPING WITH
BAS & GST Preparation
ATO Lodgement
Annual Financial Statements
Tax Returns
It begins with a chat
We can't wait to show you how we can help your business, and the best way to start is to have a casual chat to get to know each other. You'll find us to be upfront and honest, and we'll both get an idea if we'll make good partners.
From there we'll let you know exactly how we can create positive impacts, when things will happen, and how much the work will cost. If you like how all this sounds, we get to going straight away!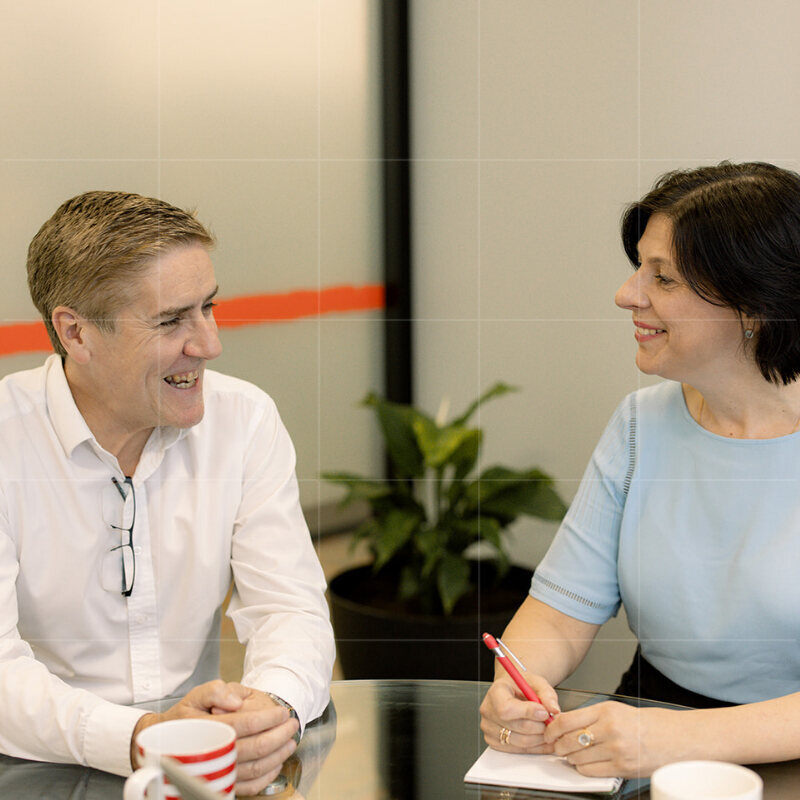 Gain peace of mind with a free review.
Do you think you are paying too much tax? Are you still waiting on last year's financials to be completed? Do you have business goals that are not being reached? Let us help you with a free, no obligation review.
If you want to increase profits, improve cashflow, save on tax and get back on track, this is the best first step you can take.
Once you submit an enquiry, you will:
Get a business review from one of our qualifed, experienced business advisor;
You'll get an action plan that will dramatically improve your business;
We'll meet with you to run through the results and best plan of attack;
If we find nothing, you'll get peace of mind that you're doing the right thing;
And once we're all done, you don't need to pull out your wallet - It's completely free!